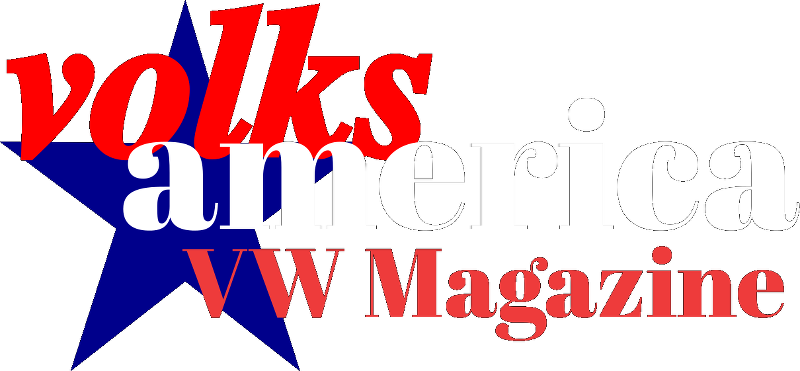 In 2014 volksamerica VW magazine hit the road running with issue 1. It's a magazine about VW culture from both the continents of north and south America. From people who love their Volkswagens enough to want to let the world know. It's for fans of the VW Golf / Rabbit, Scirocco, Passat, Polo, Vanagon, T4 and T5 campers and all other watercooled VW automobiles. It's for the fans of the VW Bug / Beetle, Camper / Type 2, Karmann Ghia, Type 3, Type 4, Dune Buggy, Thing and all other aircooled VWs. You have the opportunity to become part of this friendly VW magazine. Join us through facebook, tell us about your VW and make it history in the pages of volksamerica.


volksamerica - the Americas' VW magazine. From humble beginnings, the little VW magazine struck a chord with its American readership through the stories of the people and their beloved VWs. Not only did it receive recognition in the Americas, it has also been around the world and become part of the phenomenal VW culture that continues to grow all around us. What person on the planet hasn't heard of a VW Beetle or wouldn't love to own a split screen VW Bus? The iconic modes of transport for millions is now all around us in artworks, t-shirts, toasters, bags, etc. If you can't have the real thing in your garage, nothing's stopping you having it in the kitchen!

Read volksamerica online through your PC, phone and / or tablet device. It appears just like a magazine, where you can flick the pages on your device. We've also listed the stories too on the website, however the magazine only comes alive when you click on a picture!
© volksamerica & pitstop publishing. all rights reserved.
volksamerica is an independent and free volkswagen magazine.
volksamerica is not associated with volkswagen us or volkswagen ag.